Five Steps to Perfect Custom Patches
Published Jan 19, 2023 by Rick Cundiff
So you've decided to order custom patches for your team, business, school or nonprofit. Great! They're a terrific way to boost team spirit and cohesiveness, and to promote your organization.
It's really easy to get fantastic-looking, durable patches that your members will wear proudly. By paying attention to a few details before you order your patches, you'll be sure to get exactly patches you want and need.
The Basics – Patch Design and Types
The best place to start is with the design of your patch. Use your imagination to create an image or logo to represent your organization. A good patch provider can help you fine-tune the design to look exactly the way you want.
The nature of your design can influence what type of patch you want. Do you want a simple patch with limited text and straightforward images? Embroidered patches are the way to go. The traditional patch offers style and good durability at an affordable price.
For better legibility at small patch sizes, consider woven patches. They use a smaller diameter thread than woven patches, which increases the level of detail they can show.
If you really want to include a lot of detail on patches, or if you want a bright, bold image that won't fade or fray, PVC patches are ideal. Made of a soft, rubberlike plastic, they can be created in virtually any shape, and allow you to include a tremendous amount of detail, even at small text sizes. They're also waterproof and will stand up to harsh conditions.
Printed patches offer much the same level of detail and near-photorealism as PVC patches, but at a lower cost. Digital printing gives your design a vivid look that stands out.
Simple vs. Intricate – The Embroidery Percentage Factor
With embroidered patches, the percentage of embroidery will be a factor in determining how much your patches cost. This refers to how much of the twill backing material is covered by thread in your design.
A 50% embroidered patch, for example, leaves at least half the twill visible. This is common for the simplest styles such as uniform name patches.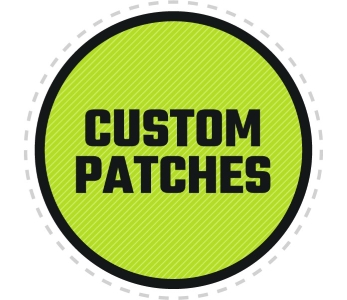 A 75% embroidered patch covers at least three-quarters of the twill, and includes more artwork or text. Because part of the twill will be visible, you can get complementary or contrasting twill colors with both the 50% and 75% styles.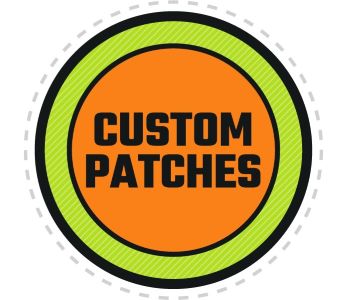 Last but not least, is the 100% embroidered patch. As the name states, all of the backing material is covered with embroidery in this style. This allows the most intricate design possible on an embroidered patch.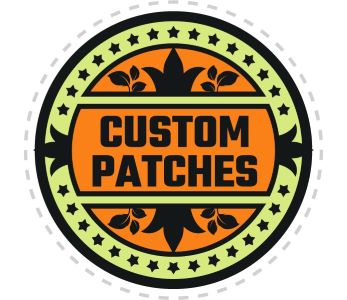 Options
Once you've settled on your design, it's time to think about options. Standard patches are always a good choice for just about any need. But you can increase the visibility of your patches and make your message stand out even more. With a range of choices at your disposal, you can create an outstanding look on a reasonable budget.
Color is the perfect place to start. Most patch providers offer up to seven colors at no added cost. You can add more colors for a slight additional charge to complement your design as needed.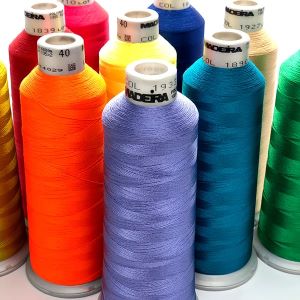 Metallic Thread is a very popular addition to embroidered patches, When used in place of standard thread, it gives your embroidered patches a shimmering look that really pops.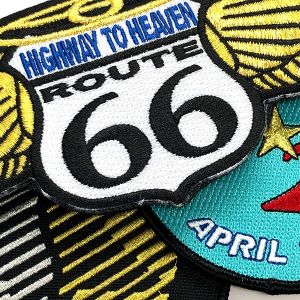 Neon Thread takes the brilliance to a whole new level. The bold, bright look will make your patches really stand out.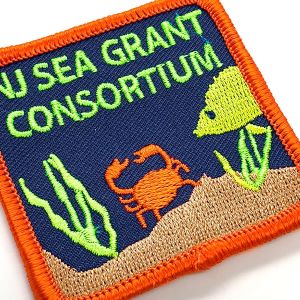 Choosing a border
Depending on the patch type you choose, you could have a choice of borders. Embroidered and woven patches can feature a merrowed border. This raised thread border gives your patch a sense of separation from the fabric it's attached to. It's the classic patch border seen on uniform patches, Scout patches and others. Merrowed borders require a standard geometric shape.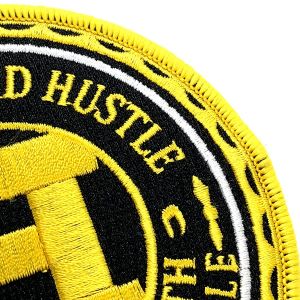 Merrowed Border
Required for PVC patches, and optional on embroidered and woven ones, hot-cut borders give your patch a flat appearance. This style works well with any patch, including custom shapes.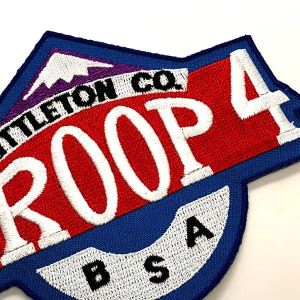 Hot-Cut Border
Attaching Your Patches
How to attach your patches to shirts, hats, jackets or backpacks is an important factor to consider when you order. Whether you want to attach them permanently or make they easily removable, there are multiple ways to do so.
Sew On backing works with any patch type, and with virtually any fabric. You can sew patches onto garments either by hand or with a sewing machine. This is the most permanent form of attachment.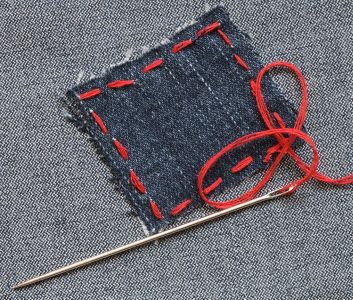 Iron On patches can be attached quickly and easily to many fabrics, especially cotton and denim. They cannot be used on some materials, however, including leather, vinyl, nylon, silk, lace, waterproof rainwear or highly elastic materials.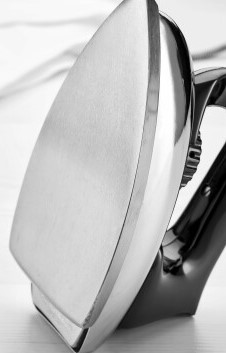 If the material is suitable, you can attach iron on patches in just minutes. It's a relatively permanent attachment. To ensure a straight attachment and create a more permanent bond, you can stitch the patch at a couple of points, then iron the patch on.
You can also add a rigid plastic backing to either sew on or iron on patches to give them added stiffness to maintain their shape when they're attached.
Velcro hook-and-loop fasteners are the perfect attachment method for morale patches and other styles that you want to be able to remove quickly or transfer easily between garments. One strip is attached to the back of a patch. Sew the other to a garment, and presto, you have a secure patch that's instantly removeable. By the way, you can thank an Irish pointer for that.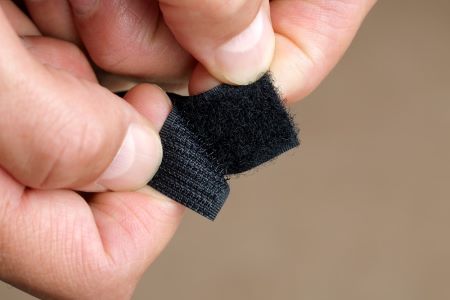 Button loops are another transferrable style. We attach a sewn fabric loop to the top of the patch that allows it to be hung from a button or pin. This style is good for recurring events such as monthly meetings, conferences and conventions.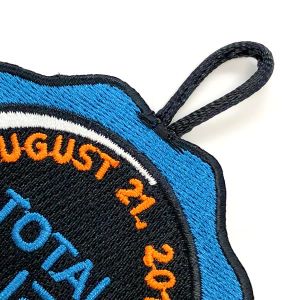 Tape backing works if you want temporary patches for a special purpose such as a conference, festival or other short-term, one-time event. They're not designed to stay attached, and can't be laundered.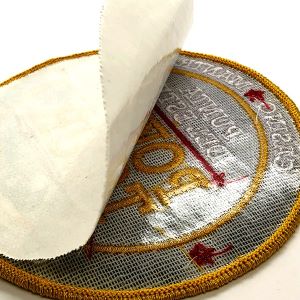 Great Patches are Easy!
With just a little bit of pre-planning, custom patches can be a powerful branding tool and morale booster for just about any kind of organization. Your custom patch provider can guide you every step of the way to ensure your custom patches, no matter what type or style, are perfect for your needs.